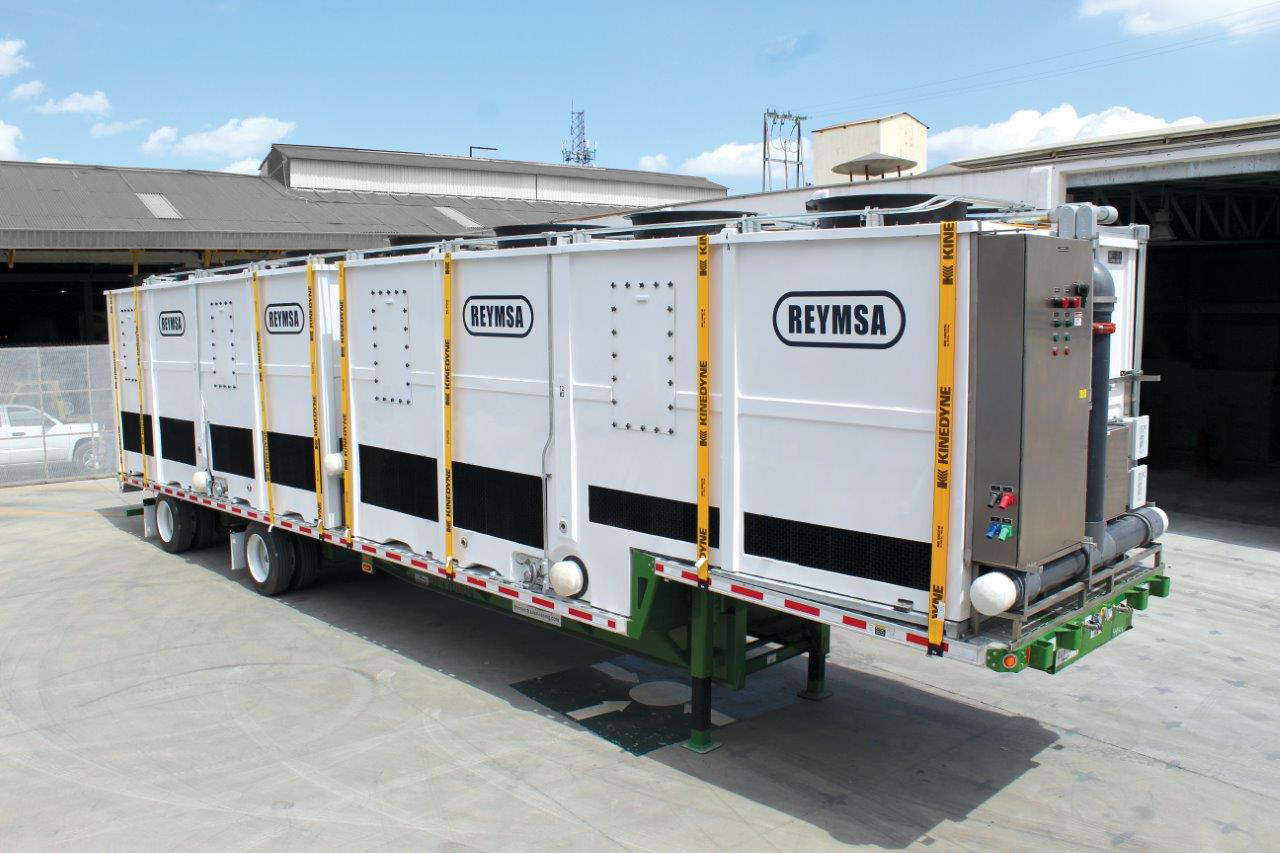 NEW MOBILE RENTAL TOWER - MRT SERIES
REYMSA is proud to present its first Mobile Rental Tower, the MRT Series. 
Trane and REYMSA teamed up together to come up with a tower rental solution that will be in service for many years. 
These rental towers consist of (1) 470T and (1) 530T towers that were custom built to be installed on a step deck trailer.
Each tower can provide as much as 3,000 GPM of cooling water flow rate and they can be combined to satisfy your operational needs.
You will see from the photo that one towers basin was custom made to be on the lower deck and the upper deck of the trailer. This showcases REYMSA's ability to custom build to specific applications. We are excited to see these towers travel around the country as they are being used by hotels, hospitals, schools, universities, mid-high rise office buildings and government properties. 
If you have a customer or contractor in need of renting a cooling tower or buying their own rental tower, please reach out to your Regional Sales Manager.